Manual or Automatic Soap Dispenser: Which is Better?
Choosing between a manual soap dispenser or an automatic soap dispenser is the first filter that we must pass to specify our options.
As with most products, there is no better dispenser than another, simply, each one responds better to specific needs.
While automatic soap dispensers stand out for being the most hygienic option (thanks to the absence of contact we prevent cross-contamination problems), manual soap dispensers become the most practical option, since their operation is much simpler and long lasting.
The questions that we must ask ourselves when choosing a manual or automatic soap dispenser are: What is the level of risk of contamination in my environment and what could be its effects? In the event that the risk of contamination or hygiene requirements are very high (this would be the case of the health and food sectors) our bet should be focused on automatic soap dispensers.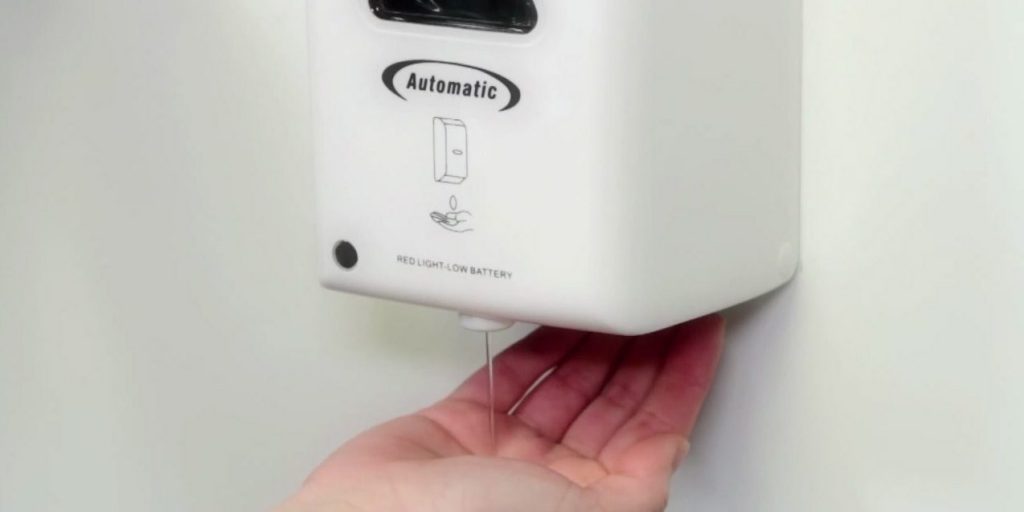 On the other hand, for environments with a high traffic of people and in which the demands of hygiene are not so high, the manual soap dispensers will guarantee a greater resistance and durability. In this article you can see more details about the differences between manual and automatic soap dispensers.
Our decision when buying soap dispensers will also determine the consumable (in this case, the soap) that we are going to use.
We can differentiate between two large groups: dispensers that work with loads of soap or dispensers that dispense soap in bulk.
Using single packed and seal soap bag is a much more hygienic option, both for dosing and for subsequent cleaning of the dispenser. These are cartridges that are inserted into the dispenser and are hermetically sealed, thus avoiding possible risks of cross contamination.
While it is true that bulk soap is, in most cases, a cheaper option than loads of soap, it is also true that it is not exactly the safest option.
Several studies show that soap placed directly into the dispenser is susceptible to contamination during handling. In this article we talk about it.
Considering this, as in the previous case, our decision will depend on the needs or demands that our environment presents. In this article we show you the advantages of soap dispensers that work with loads versus those that work in bulk.
Gel or foam soap dispensers?
The dispenser also determines the dosage of the soap, which can be supplied in the form of a gel or foam.
In the case of buying foam soap dispensers, we must also use the appropriate loads of soap.
This option stands out, above all, for its pleasant user experience and for its optimization in the consumption of water during hand washing (when dispensing the foam dose, less water is needed to wash the hands).
The dosage of soap in gel form is, without going any further, the most traditional option and also preferred by many others.
Pay attention to the design of the soap dispensers
When we talk about design in soap dispensers we are not only referring to their appearance, but also to their structure and capacity.
Some automatic dispensers have been proven to help enhance hand hygiene, thanks to the pleasant user experience they offer.
A soap dispenser should be eye-catching, but also safe. For this reason, it is recommended to opt for dispensers that are locked with a key or other systems to which only the person in charge of refilling has access.