Do you know that commonly touched objects are hotspots for bacteria?
Touch Free technology allows users to dispense soap and sanitiser without touching the dispenser, it's more safe and hygienic, especially after the outbreak of covide-19. This brings many benefits to businesses as they help prevent the spread of germs, reduce waste and provide a more hygienic environment.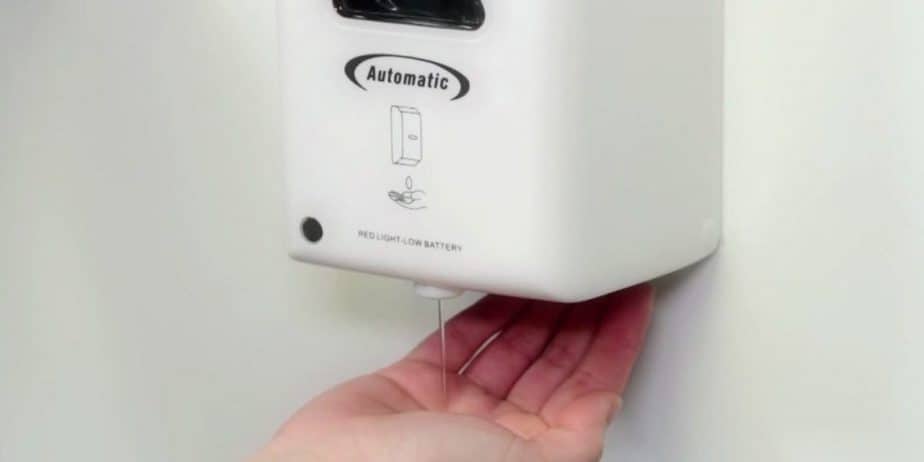 Introducing the Modular Touch Free Soap Dispenser
1. Upgraded model of touch-free dispenser DT800

2. Automatic induction: No touch, stop the spread of germs.

3. Innovation: Integrate temperature measurement and disinfection. In addition to dispensers equipped with sensor technology, we add the new function of temperature measurement.

4. Smart infrared forehead thermometer, no need to hold it, can be hung/fixed with bracket, etc.

5. The price makes up for the vacuum of the handheld forehead temperature gun and the high-cost thermal imaging temperature measuring door.

6. Abnormal high temperature light prompt warning, high temperature alarm value can be set by yourself

7. High temperature measurement accuracy, accuracy tolerance: ±0.2 (34~45℃).
Ningbo Changqi (Doctorclean®) is a professional manufacturer of touchless hand sanitizer dispenser (machine) with over 20 years experience in automatic induction. The classic model DT800 is the best seller of infrared hygiene dispenser, it's widely used in hospitals, schools, airports, stations, hotels, office buildings, factories and other public places, can be mounted on flat surfaces, like the wall, the door and floor stand. The mobile type (floor stand dispenser) can randomly adjust the use position according to the use place and crowd density. The touch-free dispenser adopt the matured infrared sensor technology, the whole process is non-contact, just put your hands in position, then the automatic induction spraying disinfectant, each person do hand disinfection  before entering, to ensure the killing of hand viruses, to prevent cross-infection.