How to Improve Hand Hygiene Efforts in Nursing Homes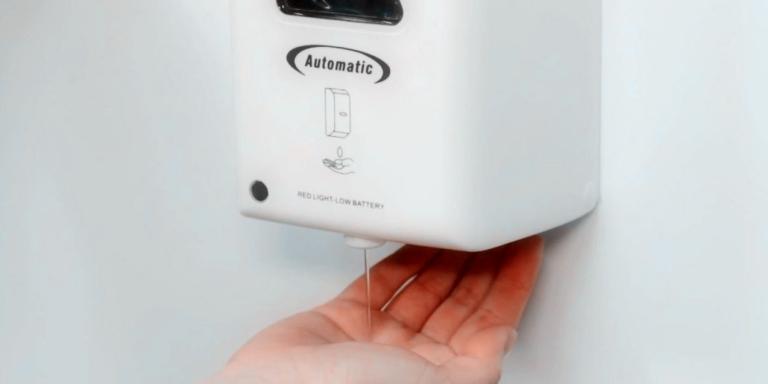 Alt-tag: Sanitizing hands by automatic Hand sanitiser dispenserhand hygiene using a hand sanitizer
Most people in urban environments know how important it is to keep their hand hygiene. In theory, we all know how to do it. But in practice – many of us forget those moments during the day when our hands need another wash. We don't give much thought to the cleanliness of our hands, especially during office hours. For healthcare workers, frequent hand washing is a habit, but for their patients – not so much. We tried to understand how this action affects the health of senior people in nursing homes. Take a look at the different ways to improve hand hygiene in nursing homes.
Is hand hygiene good in nursing homes?
Unlike young professionals, seniors tend to spend their days at a much slower pace. Relying on similar activities during the week makes it easier to forget how important it is to wash hands often. This is why medical workers in nursing homes are always trying to improve hand hygiene efforts for their residents. Besides motivating senior people to wash their hands with water and soap, there are other ways to avoid poor hand hygiene. Hand sanitizers installed in the right places can be a great way to keep people healthy and prevent the transmission of bacteria and viruses.
With the ongoing Covid-19 pandemic, the rule of frequent hand washing has become more important than ever. Most nursing home employees say that they are the first ones to skip using hand sanitizers during emergencies. Their busy schedules and a large number of patients are just some of the reasons for this. When we consider the everyday life of senior people, it's easier to understand why washing hands is not on their minds at all times. Overall, hand hygiene in nursing homes can always be improved. Establishing this habit can be simple, especially with some initiative from nursing home employees.
The reason why some facilities for senior people have worse hand hygiene than others can be simple. Besides clean bathrooms with antibacterial soap, hand sanitizers in some rooms could be empty or broken. Although most public places have them installed, it's important to maintain these devices so people can rely on them and develop healthy habits.
Dry hand washing – will it be enough?
Health studies say that dry hand washing should be available for all, especially in public places. During our busy daily schedule, most people are not aware of what their hands come in touch with. Dry hand washing should be available in the most frequent spaces like halls, entrances, and elevators, and they will be a good replacement for standard hand washing. So, is it better to use a hand sanitizer or wash your hands with soap? It's not, but it does the job very well. The sanitizing fluid is made to kill most of the harmful bacteria we carry on our hands. In situations when hand washing is necessary, a hand sanitizer device can be the quickest solution.
Dry-washing of our hands has other benefits, too. Quality hand sanitizer fluids are made to protect hands from dryness, which is especially good for senior people. Besides saving time to wash their hands, seniors in nursing homes will have another benefit from this device. It helps people save plenty of paper towels since hands can self-dry in a couple of seconds. Dry washing is not the same as the one with soap and water, but it's still one of the best ways to improve hand hygiene efforts in nursing homes.
Install hand sanitizers in different locations
If you are an employee in a nursing home, there are ways you can improve this habit and help your patients. A simple solution for clean hands at all times is – a hand sanitizer in the right locations. No matter how big the facility is, the best location for a hand sanitizer is the room that people use most frequently. Here are some areas you should make sure to cover:
Bathrooms
Exits and entrances
Cafeteria and common room
Reception and waiting room
PT room and gym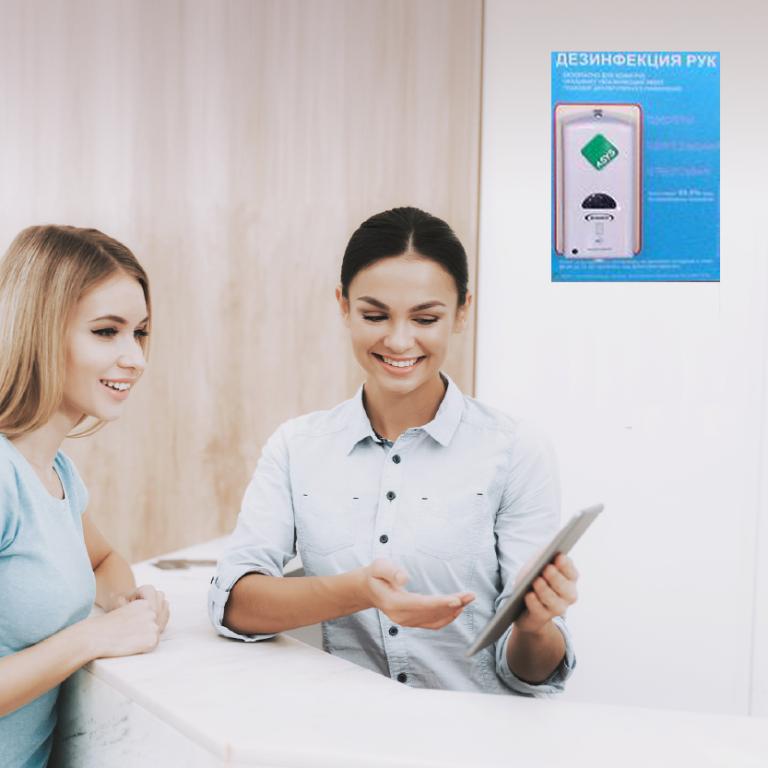 Clean equipment for physical activities
Common areas in nursing homes are the places where seniors spend most of their time during the day. However, some rooms can be full of germs for other reasons. Most people know that besides washing hands a few times a day, there are other ways to stay healthy. Staying physically active has helped many senior people improve their health. These exercises for seniors are done in rooms for physical therapy and recreation, and they require frequent cleaning. This is why they are the perfect place for installing hand sanitizers.
Healthy habits are a priority for seniors
To improve hand hygiene efforts in nursing homes, it's important to develop healthy habits and explain how hand washing works. Even though most people are familiar with this process, there are plenty of seniors who wash their hands two or three times a day at most. When some of them get in touch with gym or PI equipment, it's easy to understand how fast the germs can spread from one pair of hands to the other.
Keeping the exercise equipment clean and sanitized is essential, and this rule applies to nursing homes, too. Experts from dubaipt.com suggest that sanitizing liquids with alcohol is the best way to clean these devices daily. Employees who work with physical therapy exercises should have in mind the frequency of use and sanitize before every new patient. Along with washing hands regularly, this habit will help improve the overall health of all patients in nursing homes.
Once you decide to improve hand hygiene efforts in nursing homes and install hand sanitizers in your facility, you should write down the number of devices you'll need. Keep in mind that sanitizing fluid needs frequent replacement so everyone can use it during the day. Some seniors in nursing homes have trouble walking long distances, which is why these devices should be close by.
Meta description: If you are an employee in a nursing home facility, the health of your patients is a priority. Here is how you can improve hand hygiene efforts in nursing homes.