Practical Hand Sanitizer for Frequent Travelers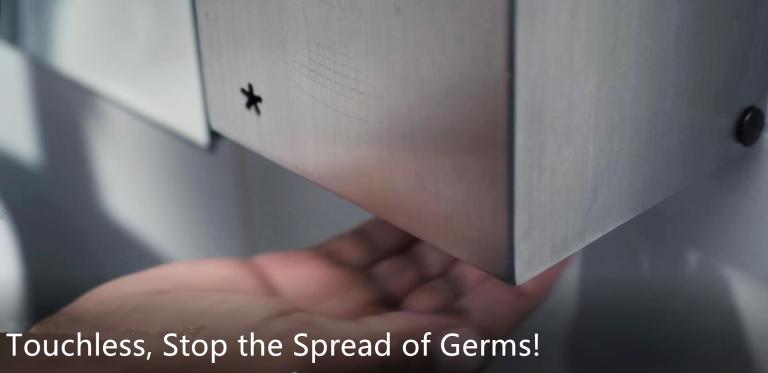 Alt-tag: Sanitizing hands with alcohol based hand sanitiser
Hand sanitizers have been an essential part of every backpack, purse, or pocket in the last two years. The epidemic made us more conscious of how often we should be washing our hands. Covid-19 has impacted the travel industry, as well. Traveling came to a virtual halt since the borders closed and flights were canceled. Thankfully, there are plenty of options for practical hand sanitizer packs for frequent travelers. There are many hand sanitizing solutions on the market that will help you protect yourself from germs, viruses, and bacteria while traveling.
Hand sanitizer wet wipes
Hand hygiene is thought to be the single most essential infection prevention method. This especially applies when traveling. While at the airport and on the plane, you will likely come into contact with some surfaces that many others have touched. If you keep some hand sanitizer packs on hand, you can ensure that no harmful infections get passed on. This is just one of the reasons why hand sanitizers are essential when traveling.
You can make sure that your hand sanitizers contain at least 60% alcohol. The most significant difference between various hand sanitizers, as evident as it may appear, is the alcohol concentration. Alcohol may effectively eliminate bacteria and germs found on hands. Non-alcohol-based hand sanitizers are usually non-toxic. Nevertheless, experts recommend that a hand sanitizer should contain at least 60% alcohol, which has been shown to kill over 99.9% of bacteria.
This applies to hand sanitizing wet wipes, too. The finest disinfectant wipes for airplanes and other ways of traveling, such as buses, trains, and even cars, are those that destroy 99.9% of viruses and germs. You can look at the label to see if the wipes kill germs. Wet wipes are convenient and easy to carry in a purse or bag. They are light, and you can even carry them in your pocket. Moreover, there is no need to worry that something might spill and make a mess in your bag or suitcase.
Caption: Using hand sanitizer for frequent travelers is essential.
Alt-tag: a person sanitizing hands
Gel hand sanitizer
Apart from hand sanitizer wet wipes, one of the most practical hand sanitizer packs for frequent travelers is hand sanitizer gel. Gel sanitizers work by reducing the number of bacteria on your hands. You can choose between alcohol-free and alcohol-based hand sanitizers. A standard alcohol-based gel has 60 to 75 percent alcohol. Because alcohol can dry out your skin, most gels include aloe vera to help hydrate and prevent dryness of your skin.
Hand gels are available in a variety of sizes. The size ranges from small travel-sized bottles to big containers with a pump for usage at the grocery store. One of the most brilliant options is to use sanitizer dispensers with key rings when traveling. They are small and easy to carry. You can even put it on your keys as a key chain!
Moving liquids
Apart from traveling, hand sanitizers are essential when moving. If you have decided to move and are worried about packing liquids for moving, make sure to avoid transportation problems by hiring the most reliable moving experts. If you are only moving locally, it might be as simple as packing your belongings into a box and transferring them yourself. It is even more important to seal and lock your liquids properly so they don't spill and destroy your other belongings if you are traveling cross country. That is why professional help is necessary when moving to a new place.
Home-made hand sanitizers
Hand sanitizers are not something that should be used regularly. There are many reasons for this. Namely, hand sanitizers based on alcohol can make your skin too dry. When traveling, though, a hand sanitizer is essential. You need to make sure your hands are clean during the entire trip. When traveling, hand sanitizer might be necessary and useful.
If you are not a fan of industrialized products, such as hand sanitizer gels, sprays, and wet wipes, or if they are too strong for your skin, you could make your own hand sanitizers. There are many things to choose from when it comes to the ingredients you can use. Namely, you might want to use lemongrass oil, tea tree oil, vitamin E, aloe vera gel, and alcohol. One of the advantages of using your own hand sanitizers is choosing the amount of alcohol you want to add. Moreover, you can make as much as you want and can put it in your containers.
In case you are traveling, you can store your hand sanitizer gel in small containers suitable for travel. Furthermore, apart from traveling, you can use your hand-made hand sanitizer at home, too. It is essential to have a hand sanitizer dispenser at home to prevent infections.
Hand sanitizer spray
Hand sanitizer sprays are ideal for those who prefer the feel of alcohol sprays over gel sanitizers or wet wipes. In case you are traveling, you can choose a small bottle. One of the advantages of spray hand sanitizers is that they last longer. Namely, spray bottles will allow you to decide how much sanitizer you use, getting more usage out of the container. Also, you can control how much hand sanitizer you spray. On the other hand, when using a pump gel sanitizer, it can happen that you have pumped way too much out. Using a spray hand sanitizer should take care of that problem.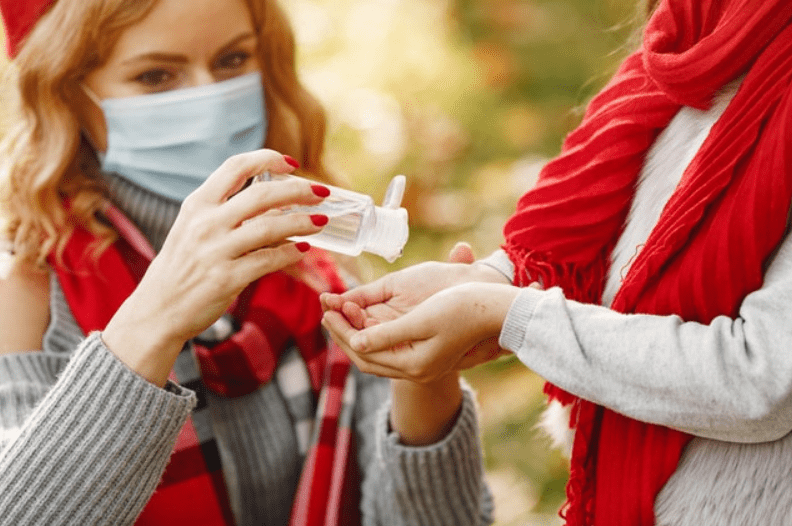 Caption: There are many sanitizing options to take into consideration when traveling.
Alt-tag: A woman help a child to use hand sanitiser for traveling
Final thoughts
Whether you are traveling or simply doing everyday errands, these days, you will always want to have a travel hand sanitizer with you. There are many hand sanitizer packs for frequent travelers that you can choose from. While nothing can substitute soap and water, hand sanitizer wet wipes are ideal for when you are traveling and need a quick and effective way to clean your hands. Moreover, hand sanitizer gel or spray can also be useful. If you like to make things on your own, you can make your own hand sanitizer liquid. Whatever method you choose, bear in mind that your health is of utmost importance.
META DESCRIPTION: If you want to stay healthy while on a trip, make sure to consider all these practical hand sanitizer packs for frequent travelers.
KW: hand sanitizer packs for frequent travelers.